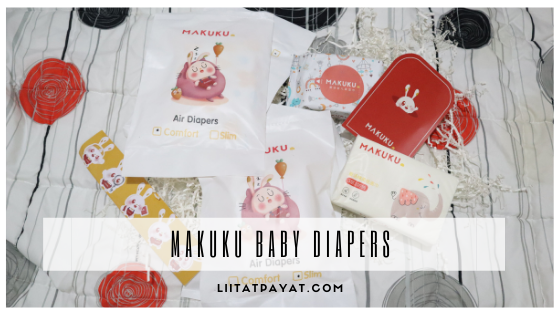 I'm now on my 2nd trimester and we're excited to start buying baby stuff. We're glad to share that we've discovered a new baby diaper brand – MAKUKU baby diapers.
MAKUKU was founded in China in 2020. It is a brand that aims to produce the best baby necessities around the world. MAKUKU easily gained the trust of Chinese mothers and proceeded to establish 28 branches all over China in less than a year and is now expanding in other Asian countries
MAKUKU is known for producing high quality and durable baby diapers. As we all know, our country has high humidity – given this, finding the right diaper which gives ultimate comfort is a struggle for parents. As a result, MAKUKU created its Slim and Comfort series diapers to address this problem.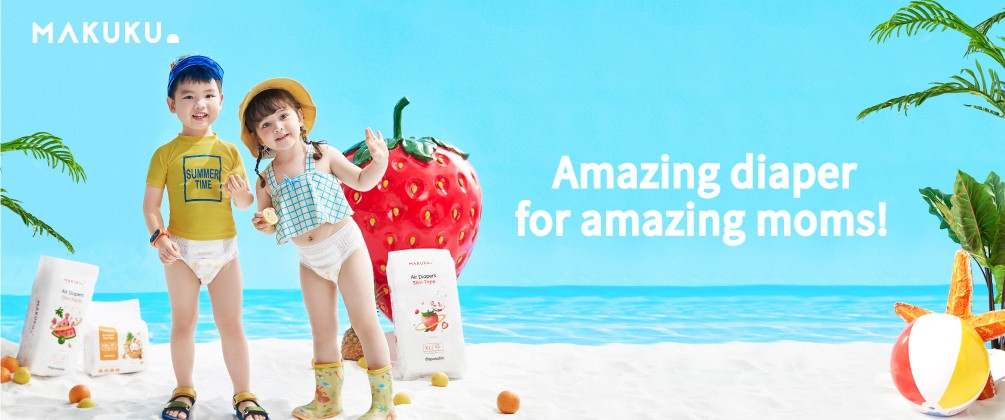 Here are three reasons to try Makuku Baby Diapers:
Soft, Skin-Friendly with Vitamin C
According to research, the baby's skin pH level is close to neutral but quickly changes to acidic when the diaper is left too long with urine. This is one of the main reasons why babies get diaper rash after peeing. The MAKUKU SLIM series diaper creates a new diaper environment of Vitamin C weak acid which will be incorporated into the inner surface of the diaper that will protect the baby's skin even after peeing.
Furthermore, these diapers were made of silk peptide protein that has an improved long-lasting, antibacterial formula to prevent the forming of micro bacteria and also protects the baby's skin which eases the worry of mommies.
Lightweight and Super Absorbent
MAKUKU diaper is made out of 4th generation diaper core technology with dual-core super absorption polymers (SAP) and as thin as 0.2mm – making it one of the lightest diapers in the market. On the other hand, the MAKUKU Slim and Comfort series diapers developed an ultra-thin suspension core and fully imported water-absorbing polymer structure product technology. The height of the leak-proof sides is up to 4 cm, which can effectively prevent side leakage and keep the baby dry and refreshed. It provides quick-absorption of liquid which avoids skin irritation leaving a healthier and more comfortable feeling for the baby. Filipino Mommies no longer need to check and monitor their babies for any leakage after a couple of hours. It also has a gentle fit with an easy-to-retract elastic waistband for the comfort of the baby.
Comfortable and Trendy Design
MAKUKU diapers are also made of soft elastic Velcro that makes the baby's waist feel more
comfortable and itch-free. In addition, MAKUKU diapers' baby fruit designs are made with Benzac
and Ketone-free fat-soluble ink making the diapers look cute and more fun.
Makuku baby diapers is not yet available in retail and grocery stores but you can easily buy them online through their official e-commerce shops at LazMall  and Shopee.  Makuku baby diapers are available in slim or comfort series and different sizes from new born (<5kg) up to XXXL (18kg). You can also choose between tape or pants, whichever your baby is more comfortable.
We'll share a product review once our baby uses the product in 5 months time!