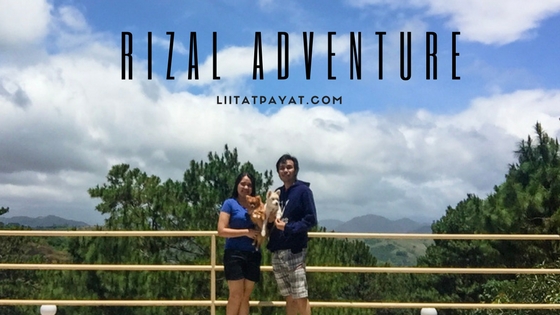 Liit at Payat's first travel adventure this 2018 is at Tanay, Rizal. We are glad that for our first travel this 2018 our two furbabies we're able to join us. Sierra Madre Mountain Resort Hotel & Conference Center is a pet-friendly hotel and a stunning nature getaway!
Fascinating Ambiance
The facade of the resort as well as reception area isn't that exciting. As they say, "don't judge a book by its cover." Truly, the resort has so much to offer when you get inside. A spacious garden, a view deck with picnic area, and a breathtaking view of Sierra Madre terrain greeted us.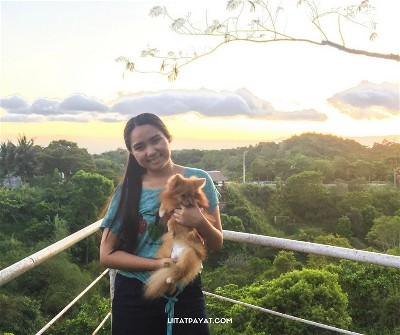 There are lots of Instagram worthy spots in the resort. That's why, when we arrived in the afternoon we had our pictorial first. We can say that our furbabies love their pictorial! Check our furbabies photos here. It's a nice place for pre-nup pictorials especially for pet lovers.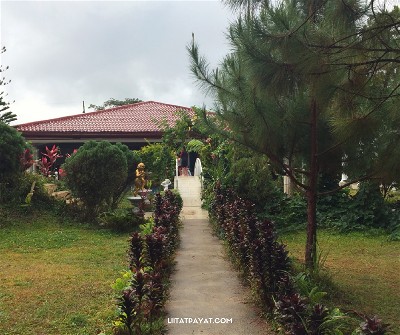 Simple Facilities & Exciting Activities
The resort is divided into various area. The upper area includes the view deck, two hanging bridges, prayer area, garden, playground area, conference center and restaurants. The lower area is for their team-building activities and camping area.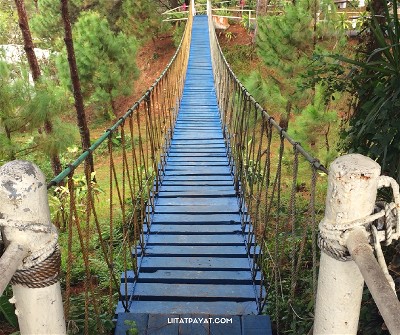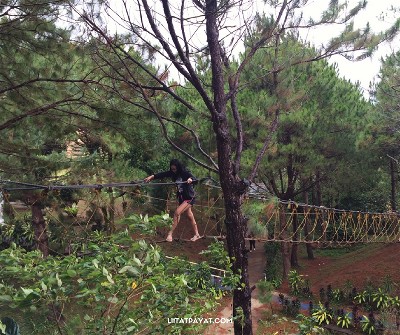 Since the resort was said to be (one of the) earliest resorts in Tanay, some of the facilities were timeworn. There was even another hanging bridge on the left side of the resort but we think it's not recommended to try. Their zip line isn't also working.
For those who want to swim, there are two pools available. One is just nearby the view deck area. While the other one is farther from the camping area going to the mountain trail.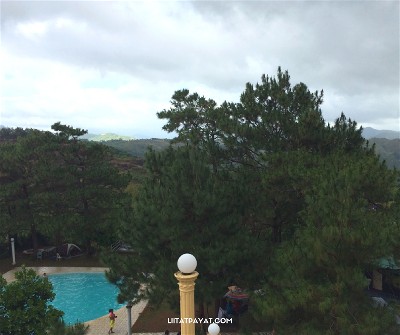 What we really enjoyed in Sierra Madre Resort, especially our furbabies, is our short trek to the waterfalls. Unfortnately, there was no running water in the falls.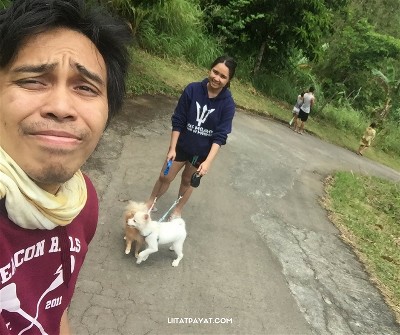 Additional activity: You can also do some hiking. There's also a trail going up the mountain.
Budget-Friendly Getaway
The entrance fee only costs Php 50.00 and additional Php 100.00 for picnic fee. The room that we got for 7 persons costs Php 3,500.00 with toilet and bathroom. But since it's an old resort, don't expect a three or five star facility. To set the expectation straight, the room we got was spacious; the beds are okay; the outlets aren't working properly as well as the toilet flush and shower.
We didn't bring foods because there were restaurants inside the resort plus they charge a corkage fee (around 10% off the room rate). The food served from the in-house restaurant wasn't extraordinary but it's affordable since most of the dishes were good for 2-3 persons (average: Php 200-300). There was also a shawarma/steak house but I only got to try the chicken shawarma – a bit expensive but I didn't like the taste (I think it was Php 150).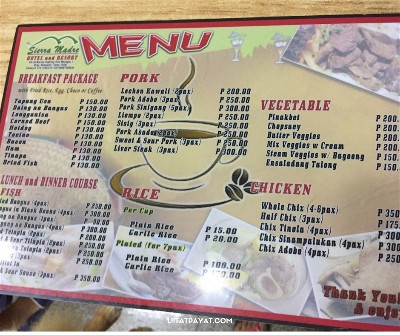 How to get there:
It was a almost 2-hour ride going to the resort if you would take the public transportation. You can either ride the van/jeep from Shaw or Cubao.
Option 1: Shaw-Tanay (Jeep/UV Express), Tanay to Sampaloc (Jeep), Sampaloc to Siera Madre Resort (trycycle/jeep)
Option 2: Cubao-Cogeo (Jeep/UV Express), Cogeo to Sampaloc (Jeep)
We took the second option because our furbabies came all the way from Baliuag, Bulacan.  We only spent around Php 85.00 per person.
Cubao – Cogeo (Php 30-35 / Jeep or UV Express)
Cogeo – Sampaloc (Php 55)
Tip: You can take medicines for dizziness or motion sickness. The jeepney ride going from Cogeo to Sampaloc is a bit long and will go through will zigzag road.
Verdict:
Ambiance: 4.5 out of 5
Facilities: 3 out of 5
Budget: 4 out of 5
Pet-friendly: 5 out of 5
Food: 3 out of 5
Over-all: 3.90 out of 5
For pet lovers, nature lovers and adventure seekers, we would recommend to visit Sierra Madre Hotel & Resort even once! And it's up to you if you'll visit it again. 😉
---
The resort doesn't have an official website or an active social media account. They don't accept reservation, walk-in only. We would recommend to call the resort so you can try to reserve a room.