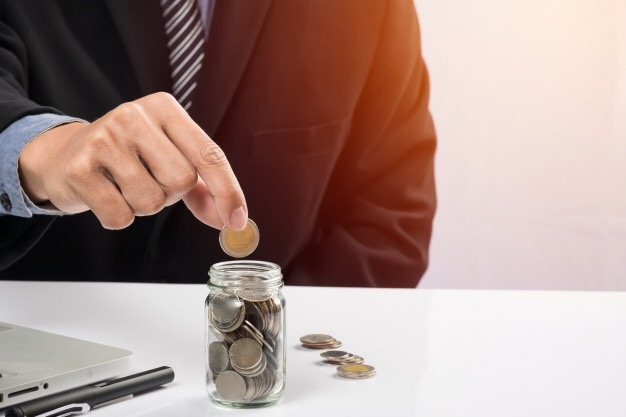 When you reach the age of 26, you're neither too young nor too old. But since you're already a quarter of a century old, you must be wiser now. As I turned 26 years old, I have a bunch of realizations not just about life but also about money matters. I realized that there are things you must do with you money before you reach this age or even earlier. So instead of worrying too much about quarter-life issues, here are some financial tips based from my personal experience:
1)      Spend wisely
I remember the first few months during my first job that I have this habit of giving myself a treat every pay day. The treat usually comes in the form of eating a new food from a restaurant or buying new clothes or gadgets. But before buying something, ask yourself first, do you really need it? If you're tempted to buy a new dress but you know you still have plenty of dresses in your closet, think very carefully and resist the urge to buy. Let's say, why buy a new dress when you still need to buy your toiletry supplies? Don't spend foolishly on things you just want but rather spend wisely only on things you really need. As they say, it should be needs over wants.
As I grow older, I realized that it's more rewarding to give yourself a long-term reward than a short-lived satisfaction. Why buy a new cellphone case now when you can afford to buy a new gadget in the future? It's not wrong to spoil yourself because after all, you worked hard for your salary. But there are more important things where you spend your money. It can either be for your essential needs now or in the future.
2)      Save regularly
What's the first thing you do whenever you receive your salary? Pay bills or buy something? The typical formula is deducting your expenses from your salary then whatever is left will be your savings. But most of the time, nothing's left for savings. That's why, wiser people would say that it should be the other way around. You should first allot money for savings first, then the remaining money will be for your expenses. I would be honest that I'm still doing the typical formula BUT I'm including a slot for savings already on my budget expenses so that it would allow me to save regularly.
Remember the 52-week or 12-month money challenge that usually becomes viral at the start of the year? I would suggest you to take the challenge. If you can afford to save Php 500.00 per week, why not do the 52-week challenge with a Php 500.00 increment? However, if your budget won't permit, you can customize your challenge.
Personal tip: In my case, I decided to do a 12-month challenge with an increment of Php 200.00 per month. And how much will I get at the end of the year? Php 15,600.00. (Read my article here on how I was able to complete the challenge last year)
Saving money regularly no matter how small is still be savings at the end of the day which you can rely on this money when an emergency occurs or help you. And do put your savings in a bank or somewhere you can't just pick any time.
3)      Invest early
The famous line "don't be afraid to risk" is not only applicable to concerns and issues in life. You should also apply this line when it comes to investment. Most people are afraid to risk their money; so am I. And I can this is the only regret I have in life when it comes to financial matters. I save regularly but I didn't invest before because I'm afraid to risk. I'm afraid to invest not until I had the chance to learn more about investments when I was given a task to write about it last December in time for the start of another year. And I'm proud  I started my first investment just months before I turned 25. Though I feel it's a bit late, at least it's better late than never.
Investment entails risking. You would be investing a certain amount of money without knowing how much you would get at the end. It might be higher than you capital or even lower, depending on the market. But to tell you honestly, if you wouldn't risk, your money won't grow that big.
There are various types of investments depending on your personality, goals and term duration. But most investments would really require number of years for you to see the growth of your money. Just to give you a background, if you had invested like Php 10,000 in a Unit Investment Trust Fund in 2006. If you will be redeeming today, you will earn approximately Php 20,000.00. You won't gain this much if you just deposited it on a savings bank. Imagine if you've investment earlier than 10 years ago, and if you've invested more than Php 10,000.00, you might now have a capital for your business.
Tip #1: You can start investing for as low as Php 5,000.00 in mutual funds (or stock markets if you really understand the market already).
Tip #2: You can grow your money while getting a life insurance. One of the insurance companies which offers this kind of investment is Sun Life Insurance wherein you can even get to customize how much you will pay monthly or annually
If you're still having second thoughts about investing, you can talk to a financial advisor to explain with you the benefits of getting an insurance. Aside from funds and variable life insurance, there are other types of investment such as real estate, collectibles, and business (if you have enough capital, please do start you own business).
You might be doing one or two of these things already. But I would highly recommend a balanced combination of the three. When you spend wisely, you will be able to save regularly. But it shouldn't just end with savings. Invest a portion of your savings as early as you can so your money will grow. Because, believe me or not, when you're an adult already, you would tell yourself "I wish have done these things earlier."
But if you're above my age, don't worry. You can still do these three things to help you live your life to the fullest. As the famous saying goes "better late than never."
---