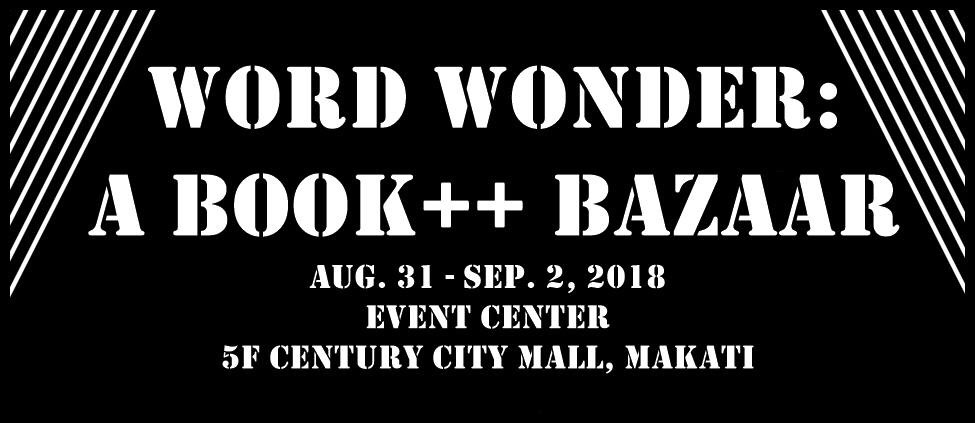 Good news for book aficionados! Over 10,000 books, comics, magazines and other crafts await you at Word Wonder: A Book++ Bazaar this coming August 31 to September 2, 2018 from 11am-9pm at Century City Mall Events Space in Makati.
Here are some of the reasons why you shouldn't miss the upcoming book bazaar:
1. Great titles at low price
Thousands of brand new curated titles as well as a second-hand books under Fiction, Non-Fiction, Children's, You g Adults, Arts & Crafts and other literature are up for grab during the 3-day event.
2. Exciting Merchandise Items
At least 20 artists and artisans will be offering their created merchandise consisting of locally published books & other printed matter such as magazines, folios, stickers, comic books, bookmarks, postcards, posters, paintings, fabric-based art & crafts and many more.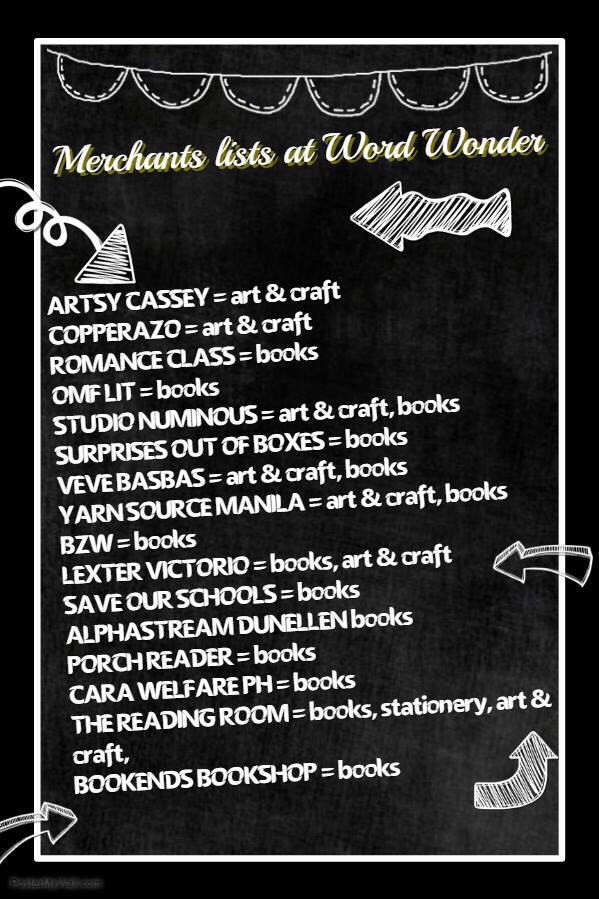 3. Relevant Workshops
Word Wonder has invited great speakers who are masters in their craft such as creating doodles, mandala, children's book, comic and many more to share their expertise.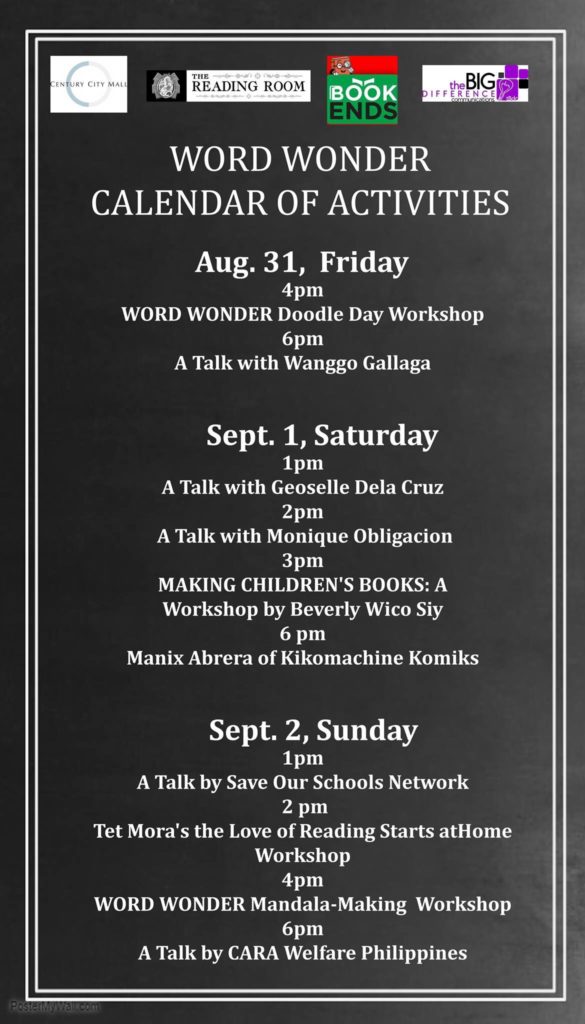 4. Mystery Books Giveaway
Each guest will get a chance to get a mystery book for FREE upon exiting Word Wonder. Word Wonder will be wrapping up each book in paper, so no one knows what you'll get, and that, dear friends, is delicious and exciting and oh so cool.
One guest per book, and this is only good until supplies last. They'll be giving away 100 books per day, too, so if you come in early enough on all 3 days, well, you get 3 books FREE!
5. Lots of Freebies!
Every guest can bring home up to three bookmarks from the book bazaar. Guests who will be purchase at least P250 in a single transaction can get their name written in calligraphic script on their bookmark by the Master scribe himself, Lexter Victorio.
6. Reader's Corner
Word Wonder will make sure that there's a space for guests to bring over their books and read in peace and rest from a day's book shopping. There will be chairs and a comfortable rug the kids can indian-sit on and read to their heart's content, or at least until it's time to get a new book. They'll also be placing titles to browse through as well, so everyone is sure to be covered.
What's more exciting is Word Wonder is admission is FREE and everyone is welcome, even your pets!
Tip: Please try to bring your own ecobags as the merchants will only be brown-bagging, boxing or tying up your purchases in deference to eco-friendly practices.