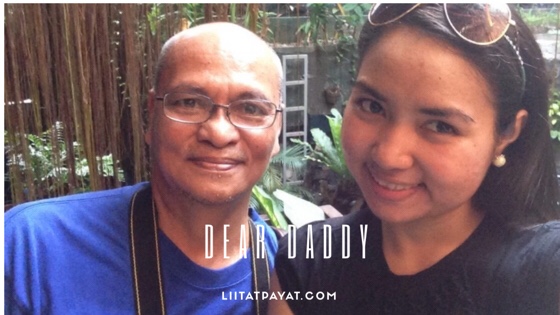 Dear Daddy,
It's been a year since you left. Life has never been the same and never will be the same without you. Mama and I miss you so much.
I miss receiving your long messages during special occasions. I miss your words of wisdom. I miss your love.
I would admit that I still wish that you didn't leave early. But whenever I think of the medical pain you experienced, I understand that you're in good hands now. God has a reason for taking you from us.
While I do not clearly understand God's reason, I have to trust Him. I know that's what you want me to do – to not lose faith.
That's why in difficult times that Mama and I are experiencing now, especially from evil relatives, we just pray and know that you are always by our side.
I promise you that I will always take care of Mama, just like how you took care of us.
Living without you will always be painful and difficult but I will always try to live the life you would be proud of.
Love always and forever,
Your baby