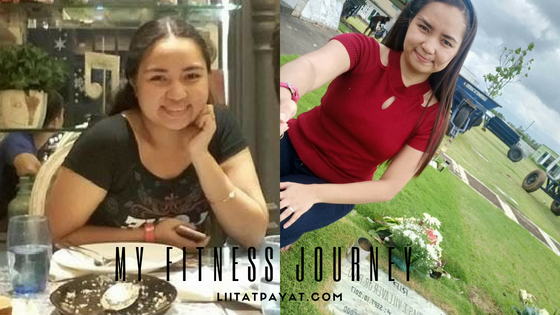 Ten months ago today, I had the hardest, saddest chapter in my life. To ease the pain and cope with grief of losing my dad, I ended up stress eating. "Gusto ko ng ganito.." "Kain tayo dun…" "Tikman natin yun…" Because of this, I didn't notice that I reached almost 65 kilos – the heaviest weight in my 27 years of existence. And that's the time that I decided to start my fitness journey.
I always include losing weight as part of my New Year's resolution but I always end up not doing it. Losing weight was always hard for me kasi tabain talaga ako. But this time I know I need to be serious with my fitness journey. I signed up with a 6-month gym membership again. The last membership I had was wayback 2014.
The left photo on my featured images was taken during a Christmas gathering last December. I didn't even accept the tag in my photo so nobody had seen it from my timeline. Actually, this was one of the photos that became a wake up call for me. I told myself "shocks! Ang laki ng tinaba ko!"
During the first few weeks, there was no development. Nakakapanghina ng loob. But I told myself, if others can do it, why can't I?!
Here's a glimpse of my fitness journey:
1st photo: last August 31, two weeks before my dad passed away. Yes, I'm really chubby.
2nd photo: December 2017. 3 months after my dad passed away.
3rd photo: February 2018. more than a month of gym membership but no development yet.
4th photo: April 29, 2018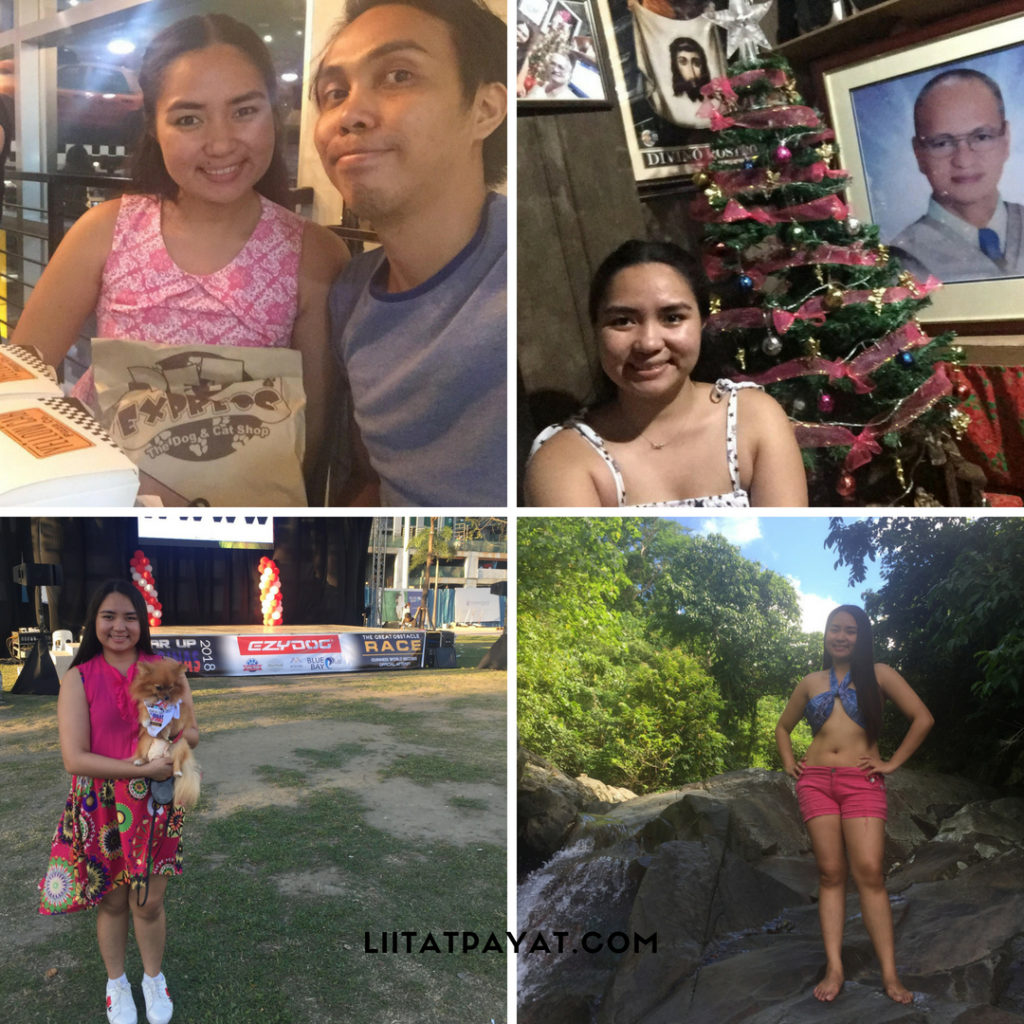 After 6 months: from 65 kilos to 57 kilos
*Right photo on my feature image was taken last June 12 during my birthday
How did I lose weight?
Workout  – as much as possible 2-3x a week. (I tried boxing too. Lakas makapapawis!)
Walk more
Less rice
Less sweets
Salad for dinner. (Veggies and mix it with roasted sesame dressing. Trust me, it tastes good. No need for pork/chicken.)
Losing weight isn't an instant process. It's not easy. It takes time. You should be determined to achieve your goal. You should combine working out with healthy diet. (I'll be sharing more personal tips on my next blog post)
Some people said that I shouldn't be on diet because my body is okay. But I'd like to make this clear. I am not doing this because I want to be sexy. My boyfriend loves me so much even though I'm chubby.
I just wanna be fit and healthy. And I'm sure this is what Daddy wants for me. He won't be happy to see me getting bigger because of stress eating and get sick in the long run because I'm overweight. Besides, working out also helps me release the pain of missing him every day.
I still need lose 7-8 kilos to achieve my ideal weight for my age and height. What matters is that there's already a progress in my fitness journey because after all…
"I'm not trying to build a summer body. I'm trying to build a lifestyle."