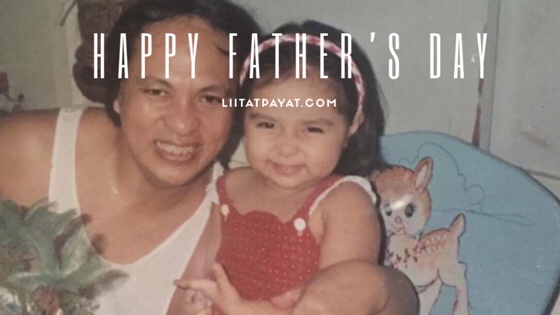 Just four days ago, I celebrated my first birthday without Daddy. And today is another difficult day – Father's Day.
How can I celebrate this special day when the greatest man in my life is already in heaven?
The pain is still fresh. It's just been 9 heartbreaking months. But as Mama always reminds me, "ayaw ng Daddy mo na malungkot ka," that's why even though it's very hard to cope with the pain everyday, I'm trying my best.
While Daddy isn't here to celebrate Father's Day with us physically, this special day will always be a recognition that I'm lucky to have a best dad.
I am and will always be Daddy's girl.

I miss you so much. I love you.

Happy Father's Day in Heaven, Daddy!
Here's to all girls missing their dads not just today on Father's Day but every day… stay strong and always remeber that we have an angel taking care of us. I know it's hard. It never gets easier as time goes by but we can make it through with our dad's love.