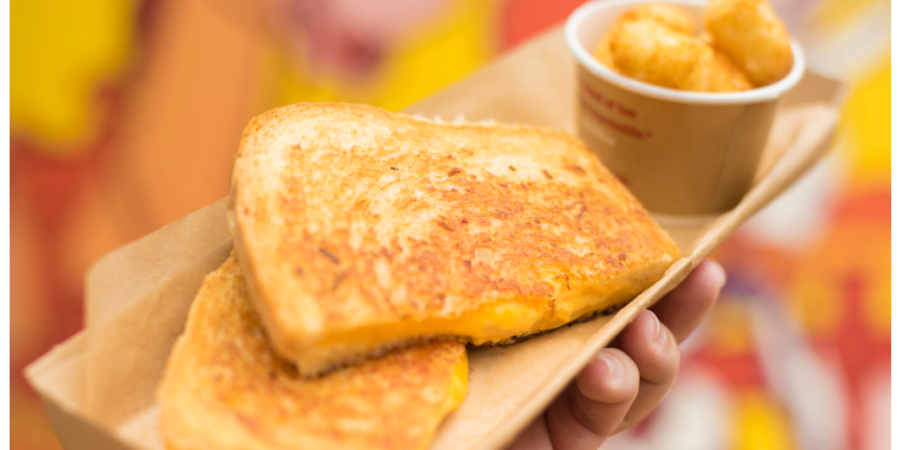 Tired of eating chips or egg sandwich for snack time? Worry no more because Disney Park just released a new recipe! If you loved Toy Story movie, this sandwich might take you back on memory lane to Andy and Woody.
In celebration National Grilled Cheese Day (April 12), Disney Park shared this yummy recipe from Woody's Lunch Box at Disney's Hollywood Studios.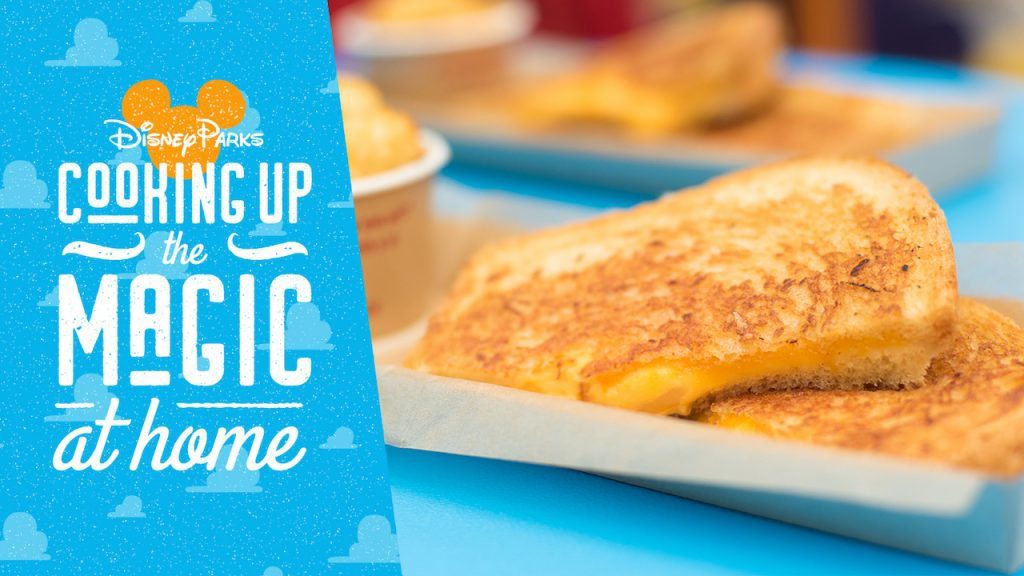 Grilled Three-Cheese Sandwich from Woody's Lunch Box at Disney's Hollywood Studios
Serves 4
Ingredients:
Cream Cheese Spread
1/2 cup cream cheese
1/2 cup shredded Double Gloucester or cheddar
2 tablespoons heavy cream
1/4 teaspoon coarse salt
Garlic Spread
1 cup mayonnaise
1 1/2 teaspoons minced garlic
1/2 teaspoon coarse salt
Grilled Three-Cheese Sandwich
8 slices of artisan bread
8 cheddar cheese slices
8 provolone slices
Instructions:
For Cream Cheese Spread:
Combine cream cheese, Double Gloucester or cheddar, heavy cream, and salt in food processor. Blend until smooth. Set aside.
For Garlic Spread:
Combine mayonnaise, garlic, and salt in small bowl and stir until blended. Set aside.
For Grilled Three-Cheese Sandwich:
Lay out artisan bread slices on parchment paper or large cutting board.
Place 2 slices of cheddar on 4 of the bread slices. Place 2 slices of provolone on remaining bread slices.
Equally spoon cream cheese spread on slices with provolone. Gently smooth cream cheese spread over each slice.
Press cheddar side and provolone side together.
Heat a large skillet over medium heat for 5 minutes, until hot.
Brush both sides of the sandwiches with garlic spread.
Grill sandwiches for 2 minutes on each side, until cheese is melted and bread is golden brown.
This sandwich is easy to prepare especially during this Enhanced Community Quarantine. If there might be some ingredients not availalable in the pantry, you can try some alternatives like mozarella.
Be sure to share your good cheese-pull photo creation with the Disney fans all over the world using the hashtag #DisneyMagicMoments.
Click here for a print-at-home version of this recipe!
Source: https://disneyparks.disney.go.com/blog/2020/04/cooking-up-the-magic-at-home-celebrate-national-grilled-cheese-day-with-a-grilled-cheese-sandwich-from-toy-story-land/