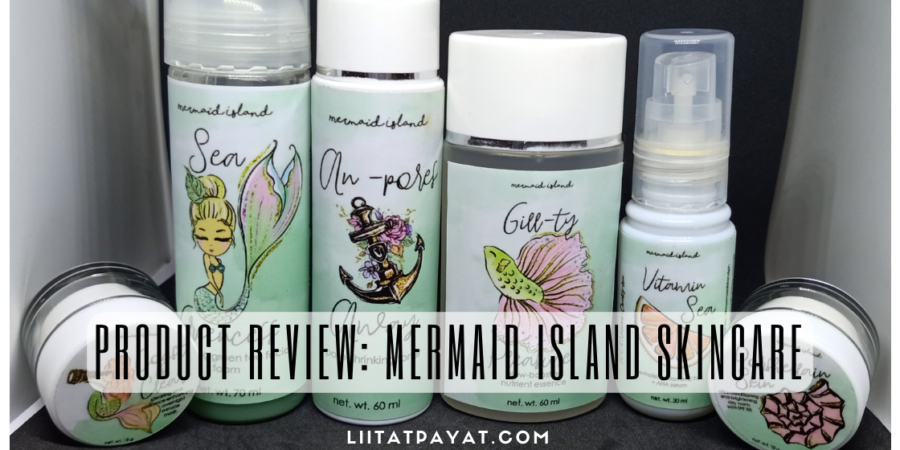 Every girl's goal is to achieve beautiful, young-looking skin but not everyone is gifted with one. But thanks to K-beauty, we were introduced to a multi-step beauty regimen to help us achieve a glowing "glass skin." With this regimen, you need to level up your beauty ritual with a skincare set. 
Glass skin routine is a step-by-step beauty regimen to achieve gleaming, porcelain-like finish on the skin. Basically, it's a routine that varies from five, seven, eight, or 10 steps. The general beauty regimen starts with cleansing your skin, followed by a serum, lotion, moisturizer, and mist – all specifically formulated for your skin type. According to Stylecraze, what sets this K-beauty regimen apart from the Western ones is that it does not make use of astringents but relies on hydrating ingredients that maintain the pH balance of your skin. This is the reason I heard a better positive skincare set product review on Korean products.
Since my skin is very sensitive, I have to make sure that I choose hypoallergenic products. I'm glad that my new favorite organic cosmetic brand (Mermaid Island) came up with a Korean inspired skincare set. All Mermaid Island products are 100% natural and use certified organic ingredients. It doesn't contain paraben and is also cruelty-free.
Mermaid Island's 5-step skincare has two sets – Glossier Polishing Searies (perfect for daily use) and Glassier Resurfacing Searies (with micro peeling, hydrating, and plumping effect for the skin to reveal a re-energized, youthful and healthier glow).
Here's my skincare set product review of Mermaid Island:
Mermaid Island In-eo Glossier Polishing Searies (Php 1195 set)
I chose the Glossier Polishing Searies because I don't want a peeling effect. To be honest, I'm a bit lazy. My only beauty ritual is to wash my face and use toner. Sometimes I use sunblock in the morning and aloe vera gel at night. What's worse is sometimes I fell asleep even without washing my face (oops!) But with this skincare routine, every girl must be diligent to do all steps twice a day – morning and evening.
The Glossier set includes six products:
1. Refreshing Green Tea Facial Foam
2. Pore-shrinking Toner
3. Glow Boosting Raw Essence
4. Revitalizing Vitamin C Fruit + AHA Serum
5. Radiance Enhancing Overnight Cream
6. Ultra Conditioning & Brightening Day Balm Day Balm with SPF50
I decided to try the entire set so I can see better results.
Refreshing Green Tea Facial Foam (70 ml) – Php 250
This is my first time using a facial foam and I can say I loved it. The foamy texture makes it easier to clean the face. True to its name, you'll really feel refreshed after washing your face
Pore-shrinking Toner (60ml) – Php 195
Unlike other toners, this one doesn't have a strong odor. I didn't feel any pain when I applied it to my face which is a good sign. I've seen the effect on my pores as early as 3 weeks (see photo below)
Glow Boosting Raw Essence (50ml) – PHP 185
This product is new to me because I end my routine with toner in the past. You can see some extracts building up but once you shake it, it will be mixed already. They told me it's because the essence is made from Asian fruit and herb extracts.
Revitalizing Vitamin C Fruit + AHA Serum  (30ml) – Php 270
This serum has a citrus smell. It's easy to apply and doesn't stick on the fingers  However, I just have a minor concern, it seems the serum is leaking on the edges of the bottle.
Radiance Enhancing Overnight Cream (10g) – Php 150
The cream is not oily. What I like most about this cream is when I wake up I still feel fresh.
Ultra Conditioning & Brightening Day Balm with SPF50 (10ml) – Php 120
This one is lightweight. It doesn't leave white marks on your cheeks.
Verdict
Packaging:????
The set doesn't come in a box or bag.  But I love the creativity with the names of each product. 
Price: ???
Mermaid Island skincare set might be more expensive than other products in the market but it's definitely worth the budget. Almost all the products of the set lasted for more than 2 months for me except the overnight cream which I replenished after a month.
Effect on skin: ?????
In just three weeks, I've seen a positive effect on my face. My pores shrink a bit and I have a brighter, smoother skin.
Overall: ???? 4 shell stars
Personally, I had struggles in the past in keeping my clear skin especially when I had acne outbreaks. Through the years, I managed to take care of my skin with regular cleansing and frequent visits to skin clinics. With regular use of the Mermaid Island skincare set, I can feel my skin is brighter and smoother.
What skincare products do you use? I'd love to hear your skincare set product review too in the comment section! And by the way, if you'd love to try Mermaid Island products (cosmetics and skincare), just send a message on Liit at Payat's Facebook Page and I'll give you an exclusive 20% DISCOUNT
When you reach your 30s, the skin's reparative abilities begin to weaken. It's only through taking early action that you can make a significant impact on your skin's future health.