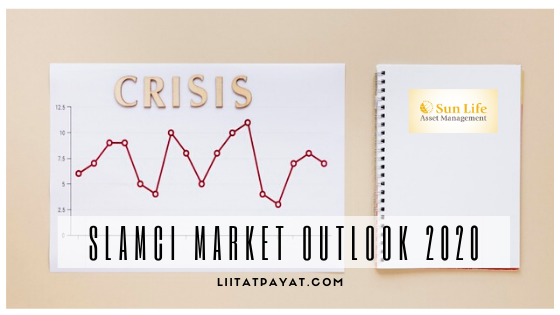 Are you curious about what will happen to the financial market amidst the ongoing Covid-19 pandemic? Sun Life Assets Management Company Inc. (SLAMCI), recently hosted a webinar to give an overview of the Market Outlook this coming second half of 2020.
Where are we?
"Based on the historical record thus far, we are expecting the first GDP contraction since the Asian crisis of 1998 and even worse contraction in household consumption than the 1984/85 Debt Crisis," Michael Gerard Enriquez, Sun Life of Canada (Philippines) Inc. Chief Investments Officer shared during SLAMCI Market Outlook 2020 webinar.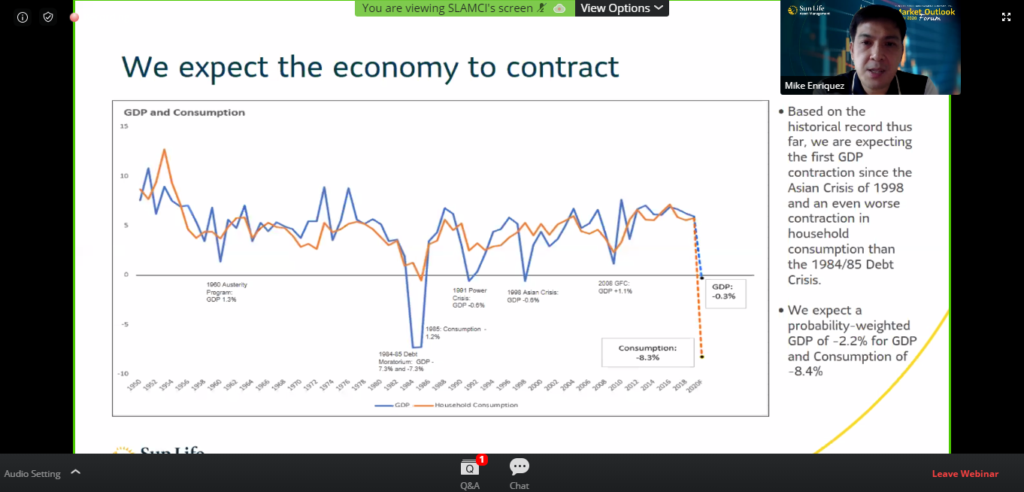 Will we recover?
Businesses will experience the bulk of losses during the 2nd quarter. However, recovery is possible.
"We think the recovery will likely look a U-shaped one with the GDP to initially be weak then slowly ramp up. But markets will be volatile on the recovery phase," Enriquez said.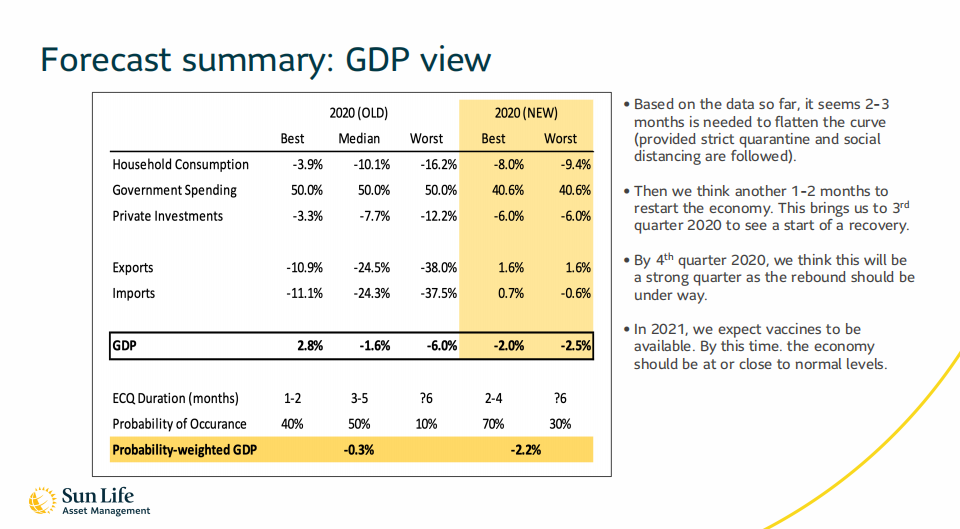 Should I invest?
Financial markets have rebounded from their recent low but volatility will continue. The important thing is, there are lots of opportunities for the financial market.
With the current situation, Sun Life continues to provides all services to its clients. As a matter of fact, they provide an easier way to invest through its digital channels – (1) online application, (2) bills payment, and (3) auto-invest. SLAMCI also offers regular financial literacy seminars (webinars during this pandemic).

Whether you're an existing or an upcoming investor, knowing the market status is significant. Personally, I have mutual funds with Sun Life. Attending this SLAMCI Market Outlook 2020 is a good opportunity to understand what's happening in the financial market and remove all fears that this pandemic might cause on our investment. We all know that until a vaccine is produced, things will remain uncertain (Low Touch Economy). But if you have an extra budget, it will be good to invest now for a brighter tomorrow. It's better to prepare early for another emergency like the Covid-19 pandemic. To help you answer the question "When is the best time invest?", you can read my previous blogs on Money Matters.
DISCLAIMER: Sun Life of Canada (Philippines), Inc. (SLOCPI) and Sun Life Asset Management Company, Inc. (SLAMCI) make no representation as to the accuracy or completeness of the information in this presentation. The information contained here is subject to change without notice and should not be considered as investment advice. Past performance is not indicative of future performance.