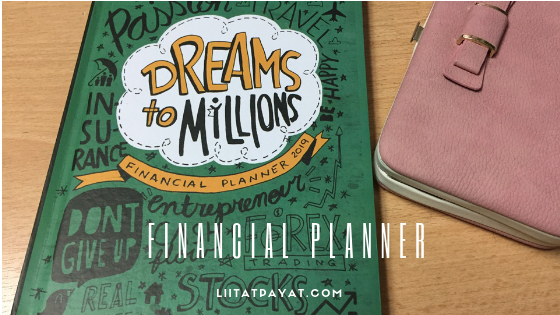 Getting a planner has always been part of every one's New Year routine. Personally, I find it hard to decide which planner to use. Among my selection last year, one planner stand out – Dreams To Millions Financial Planner 2019.

I've used it for a month and here are the things I love about this financial planner:
1. It motivates me to fulfill my financial goal.
It's never a secret that financial freedom is one my goals and advocacy. That's why I found this planner I never hesitated to grab one. There are sections in the planner dedicated to help you save money. Aside from the most popular 52-week challenge, there's also a page for 'Ultimate Ipon Goals' to jot down how much I saved or invested.
What I also love is the monthly tracker page where I can list my expenses, savings, and investment.
2. It helps me become more organized.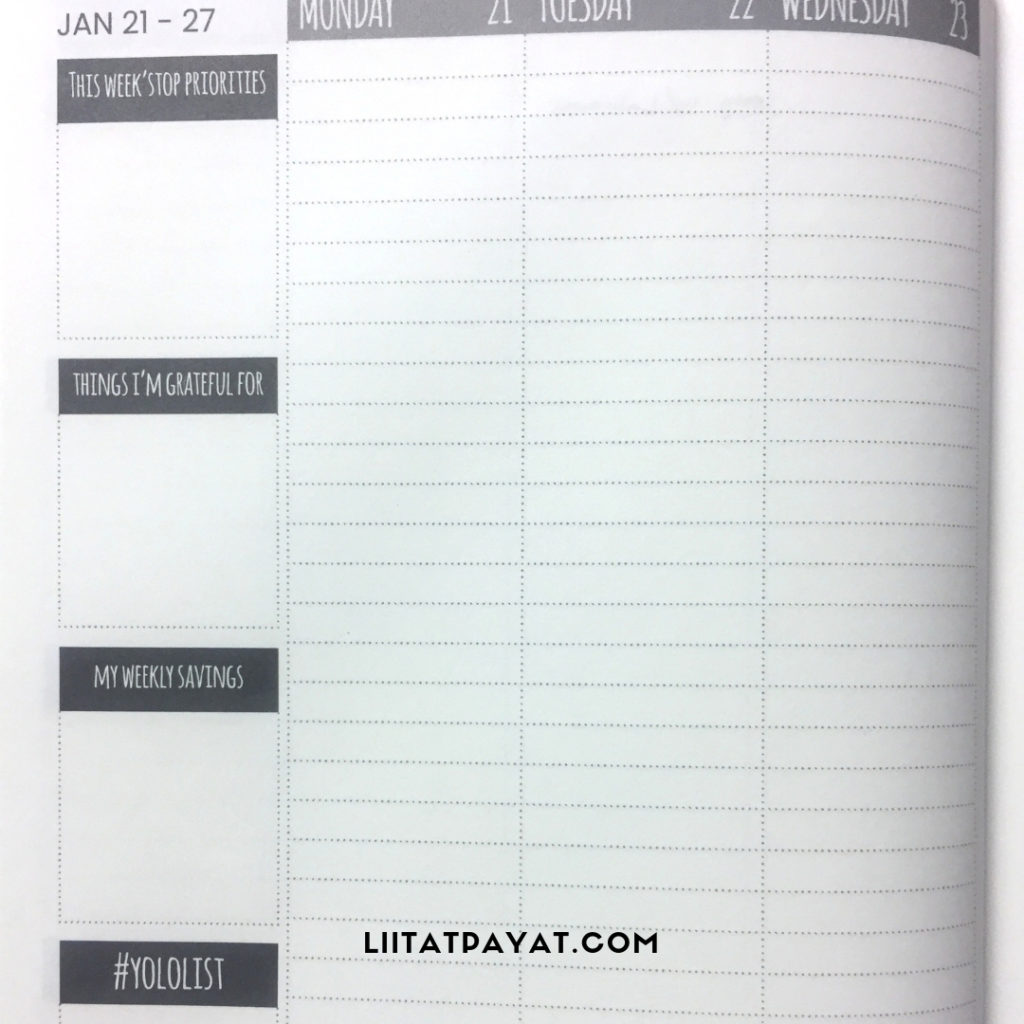 Each spread is arranged on a weekly basis to help me plan ahead. But there's a space to write for daily stuff. There's also a section on the side to write weekly priorities, weekly savings and even things I'm grateful for. It's interesting that there's a space for #yoloist which I think is a good reminder for work – life – balance.
3. It teaches me new things.

Dreams To Millions Financial Planner 2019 is also a 2-in-1 financial planner and guide because of the informative articles about mutual fund, stocks, and other basic information on where to invest.
4. It inspires me to become goal oriented not just financially.
This planner doesn't just stop with helping people achiever their financial goals. I love that there's space for travel goals, bucket list and other goals like health & relationship.
Bonus: For every planner bough, one seedling will be planted thru Money Life Blood's tree planting activity.
Where to buy: Dreams To Millions Financial Planner 2019 is available online. Simply deposit Php 000 to BDO Idea School Savings Account 008360049985 and send screenshot of deposit to [email protected]. FREE delivery nationwide!