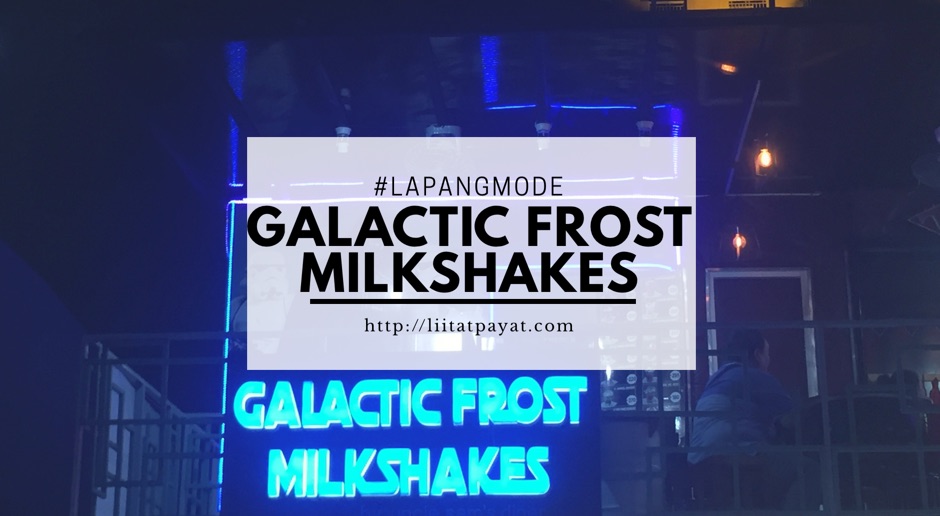 Liit and Payat begins the year 2018 with a food trip at The Yard Food Cinema. Opened a year ago, the concept of this food park is inspired by a movie house. That's why it has a movie screening every night and the food stalls are named after movie titles. Aside from tempura and ribs, we have tried Galactic Frost Milkshakes for dessert.
Here's our verdict for this Star Wars-inspired :
Presentation – 5 out of 5
You'll definitely be amazed when you get your order. All of Galactic Frost Milkshakes comes with an awesome presentation! Take a look at their best-seller Death Star Nutella. It has a glazed doughnut as its topping.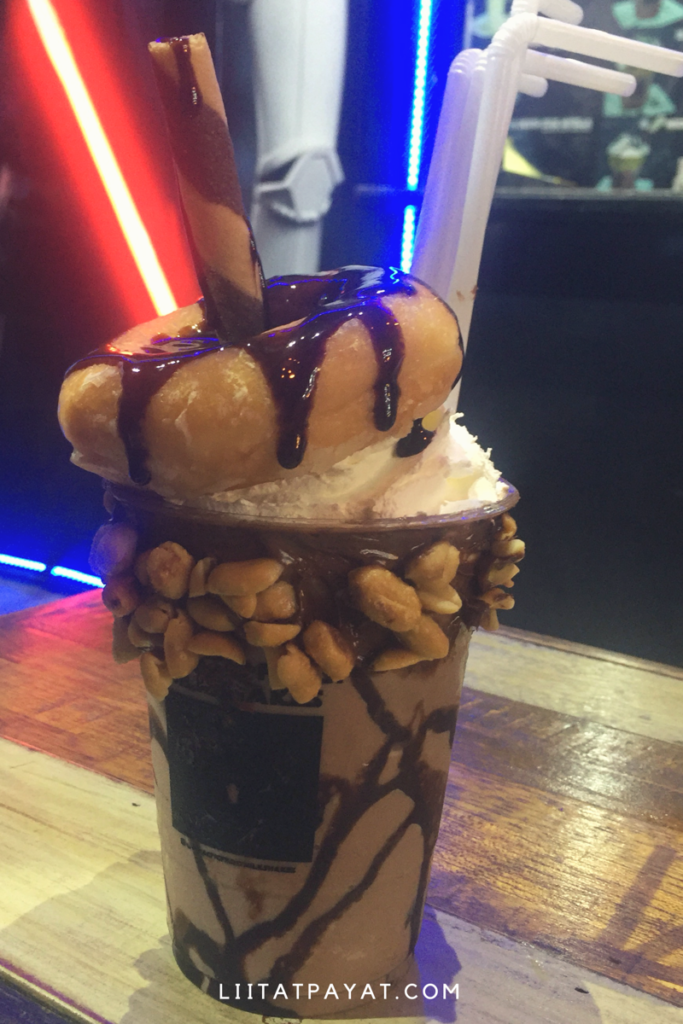 Another crowd-favorite is the Magnum Podracer because it literally it has a mini Magnum ice cream on top!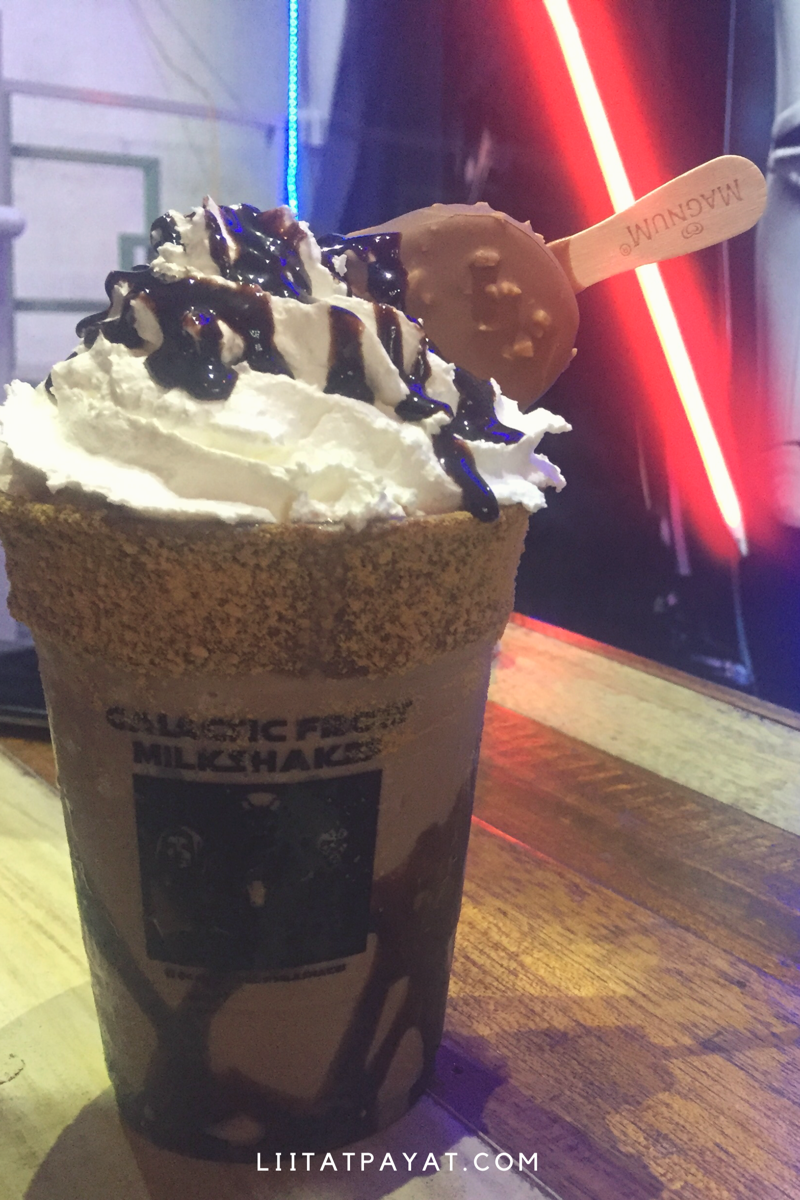 Taste  – 4 out of 5
We find the names of Galactic Frost Milkshakes very creative. All flavors are named after the characters of Star Wars movie like Death Star Nutella, Magnum Podracer, Jabba Macha, Yoga Mango Milkshake. We love that they the milkshake has a very rich taste.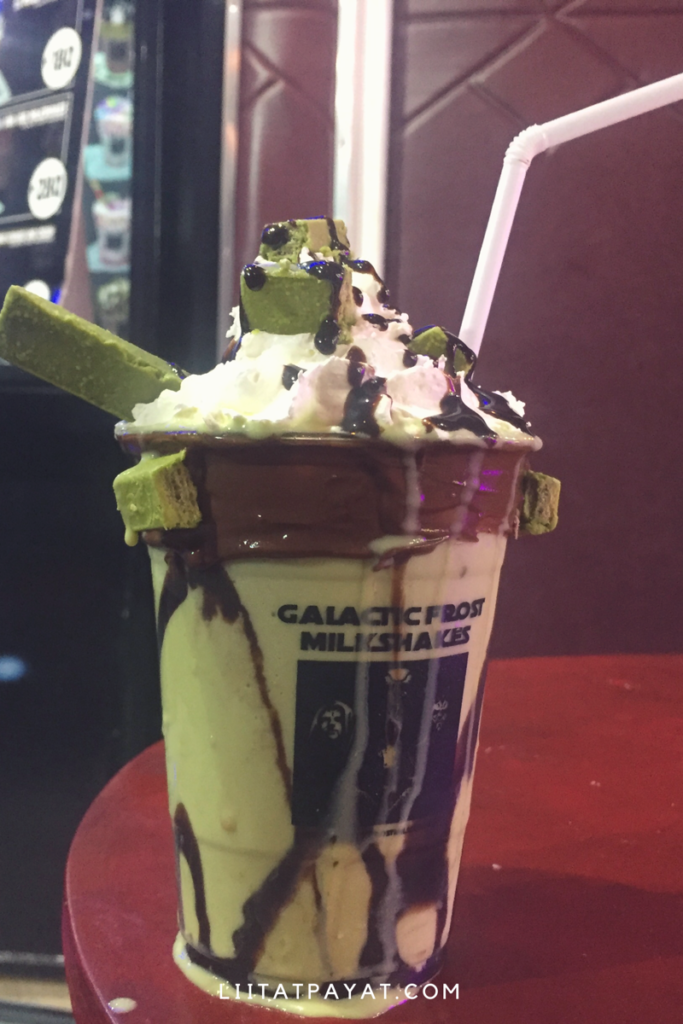 I tried Jabba Matcha while Payat tried Rookie Cookies & Cream. For both macha lovers and non fanatic ones, you should try this milkshake because it has deeper, sweeter flavor than tea leaves.
For the cookies & cream milkshake, it felt like we were eating cookies and cream ice cream because of its distinct flavor. Last thing we liked about these milkshakes, they aren't too sweet for the taste buds.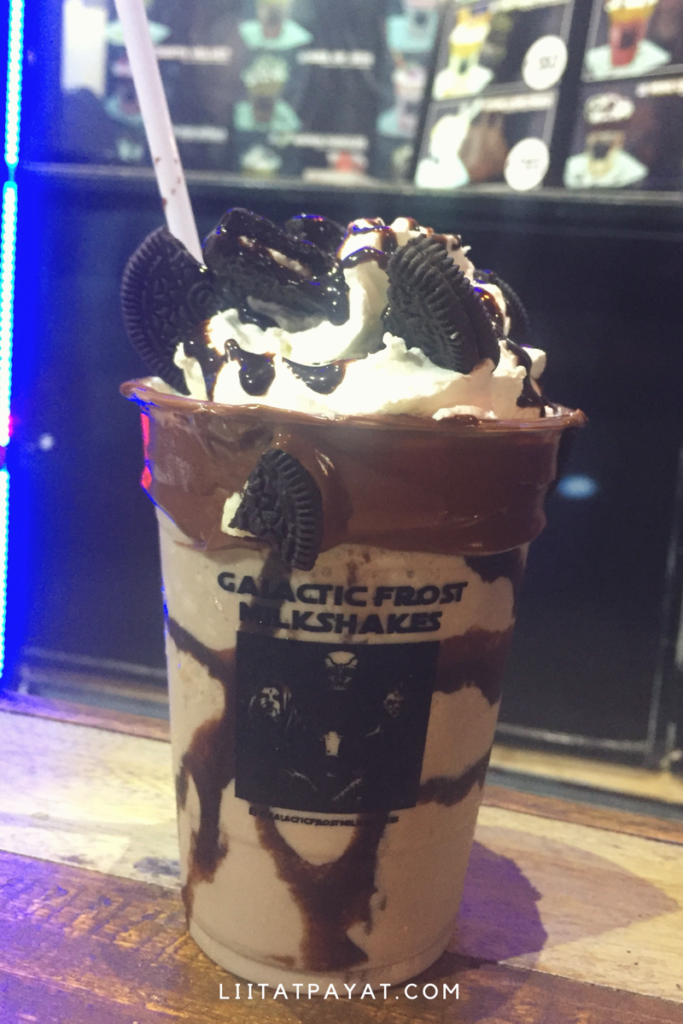 Insider Tip: We learned from one of the co-owners that each milkshake has a combination of high quality ice and soy milk. This explains why the milkshakes has a very luscious taste.
Price  – 3.5 out of 5
The milkshakes cost from Php 190.00 to Php 295.00. It's a bit pricy compared to other milkshakes but you'll definitely get the value from your money. Every order comes in big serving and you can see that they didn't cutback the ingredients.
Overall: 4.17
Liit at Payat recommends Galactic Frost Milkshake because it just don't look good but it also tastes delicious.
---
Galactic Frost Milkshake is located at the 3rd level of The Yard Food Cinema, Timog Avenue. It's also managed by Uncle Sam's Diner.