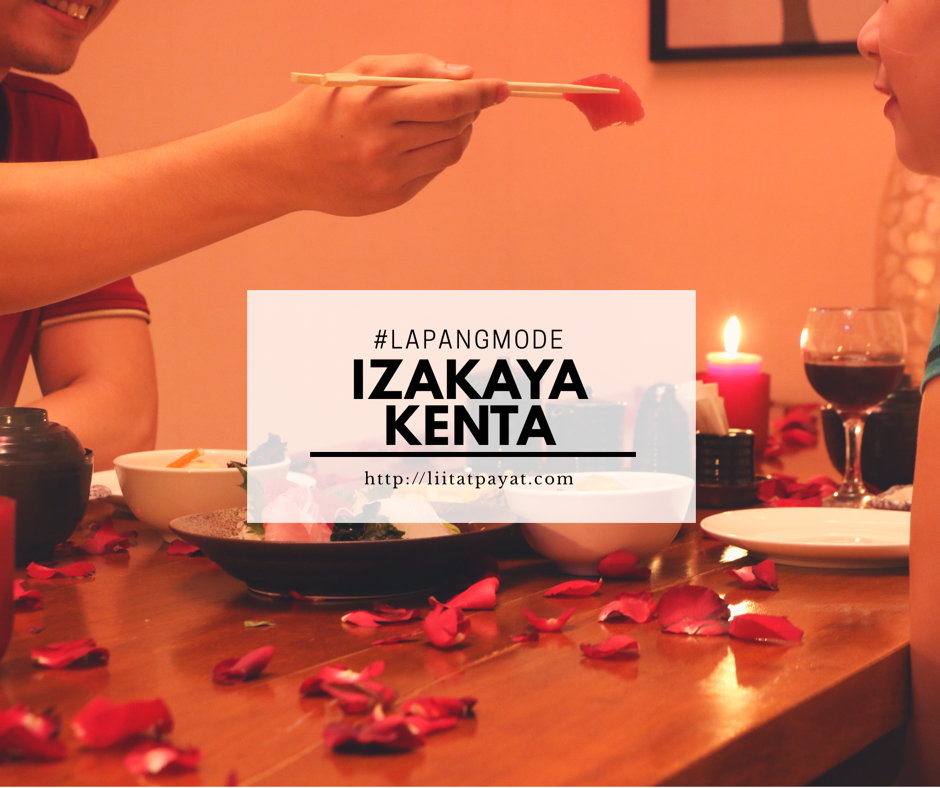 With Valentine's Day fast approaching, Liit at Payat have an exciting romantic restaurant recommendation that's perfect for your Valentine's Date. How about a Japanese-themed, romantic date?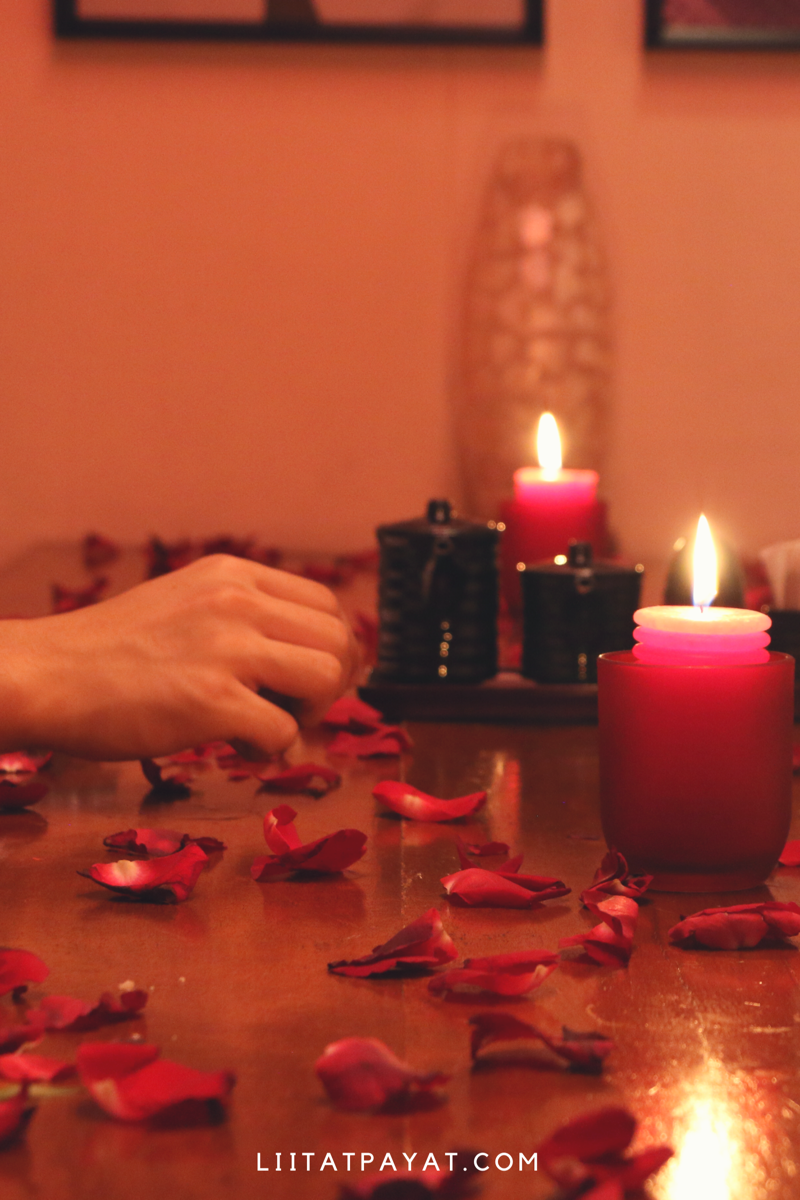 Whether you're taking out your special someone, spending quality time with family or bonding with friends, Izakaya Kenta will make your loved ones feel special.
ROMANTIC AMBIANCE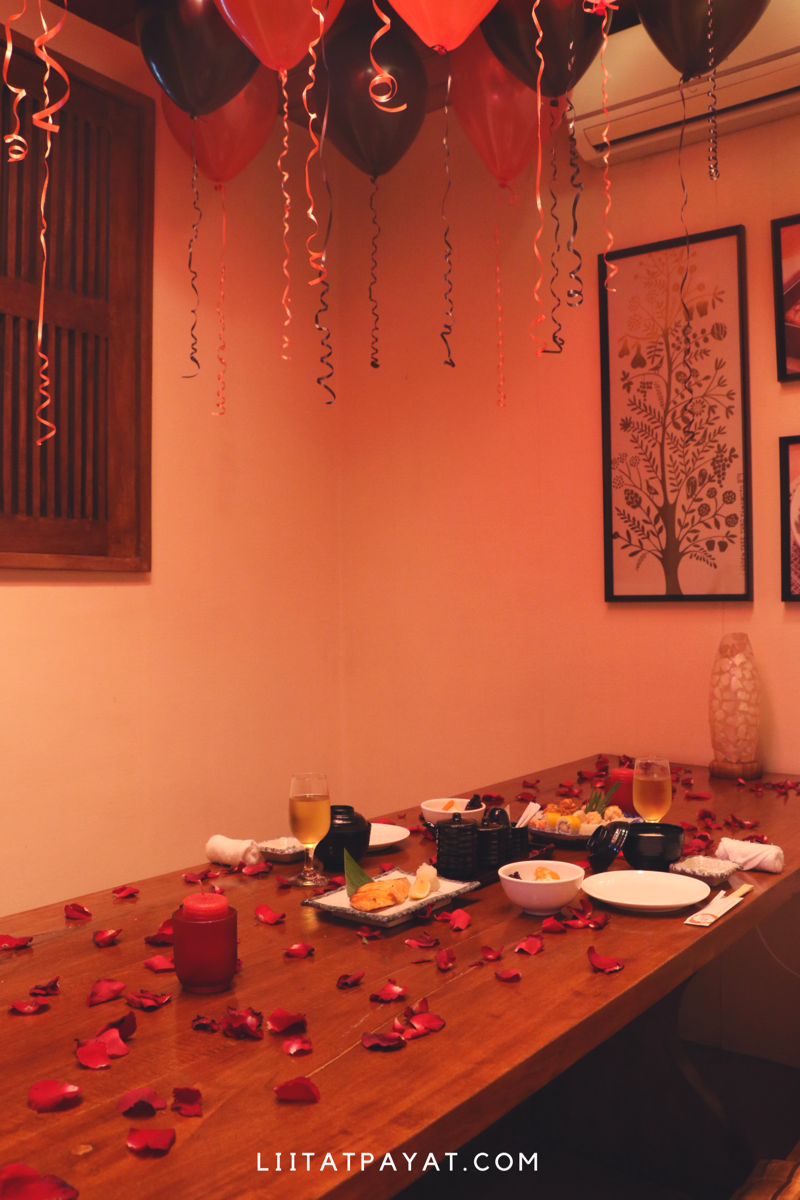 If you're planning to impress your first date or celebrate another year of togetherness in style, Izakaya Kenta got you covered. The authentic Japanese experience which begins the moment you step inside the restaurant. The rustic feel brought by the use of the wood for tables and chairs will surely set the mood for the occasion.
What we love most in Izakaya Kenta is their Tatami Rooms or traditional Japanese-style rooms. Every room is accentuated with tatami mats which came all the way from Japan. What's interesting is the unique design of the rooms. There's a space apportioned below the dining table. In this way, you can avoid knee numbness and still experience the traditional Japanese style.
And to further make the day special, Izakaya Kenta has prepared some of its Tatami Room with the most romantic setting. Who wouldn't fall in love with balloons and rose petals? 😉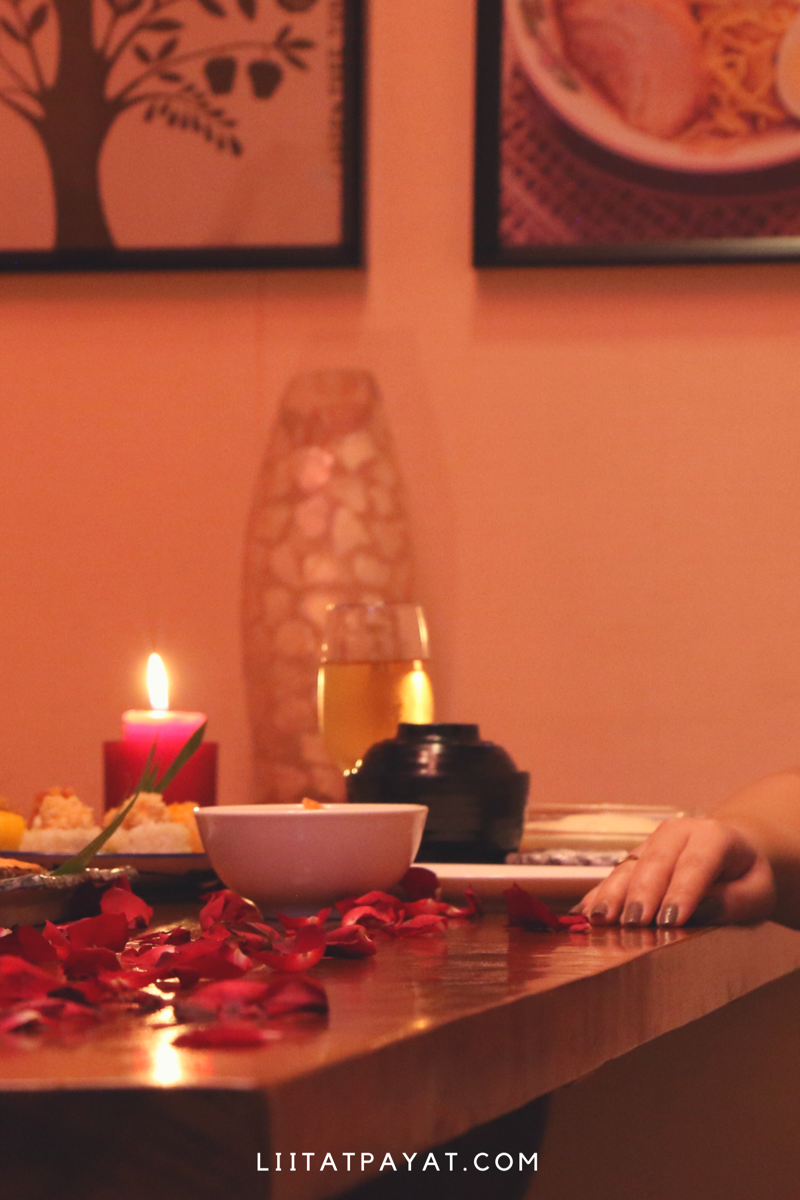 DELICIOUS DINING EXPERIENCE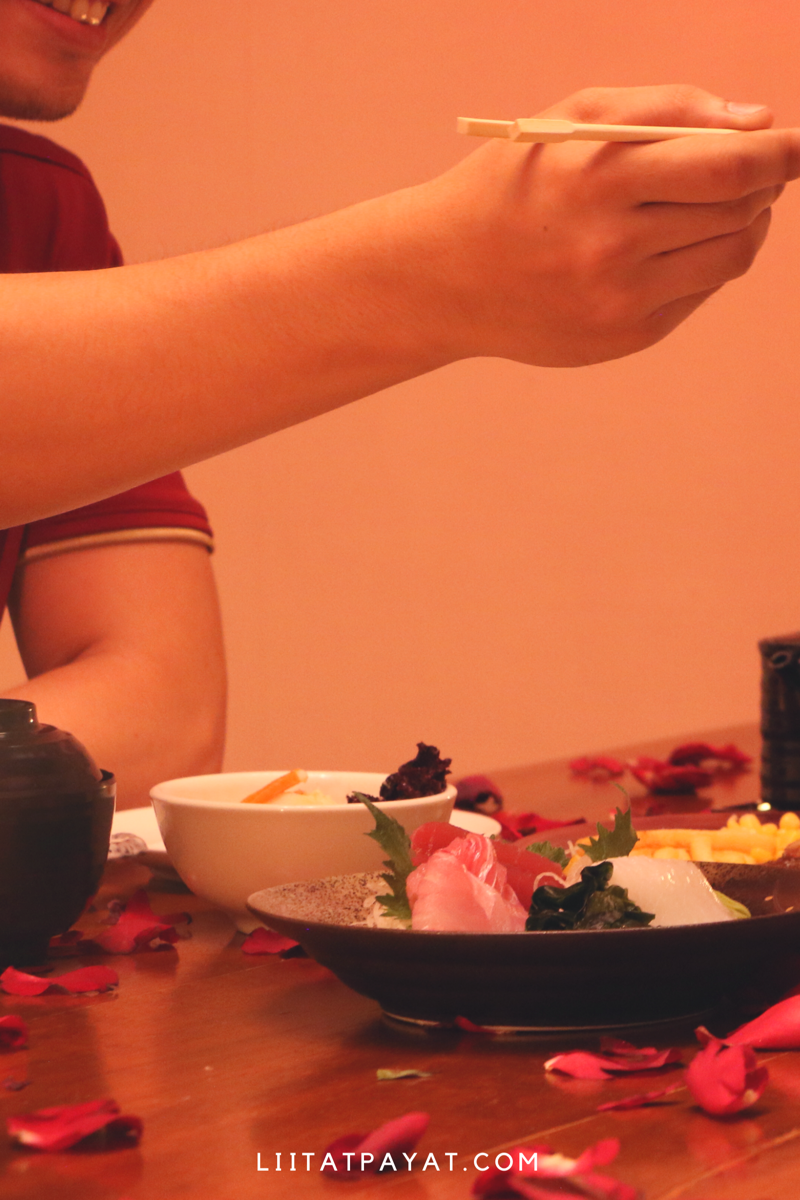 We can personally prove that Izakya Kenta serves sumptuous, authentic Japanese cuisine. (click may read here our 1st dining experience)
For Valentine's Day , Izakaya Kenta crafted their 'His & Her' Valentine's Special Menu. As part of the 'His & Her' menu, guests can look forward to an exquisite dining experience with a three-course menu in an intimate, rustic setting. The menu is crafted to match 'his' and 'her' personality which couples can share with each other— adding intimacy to the experience.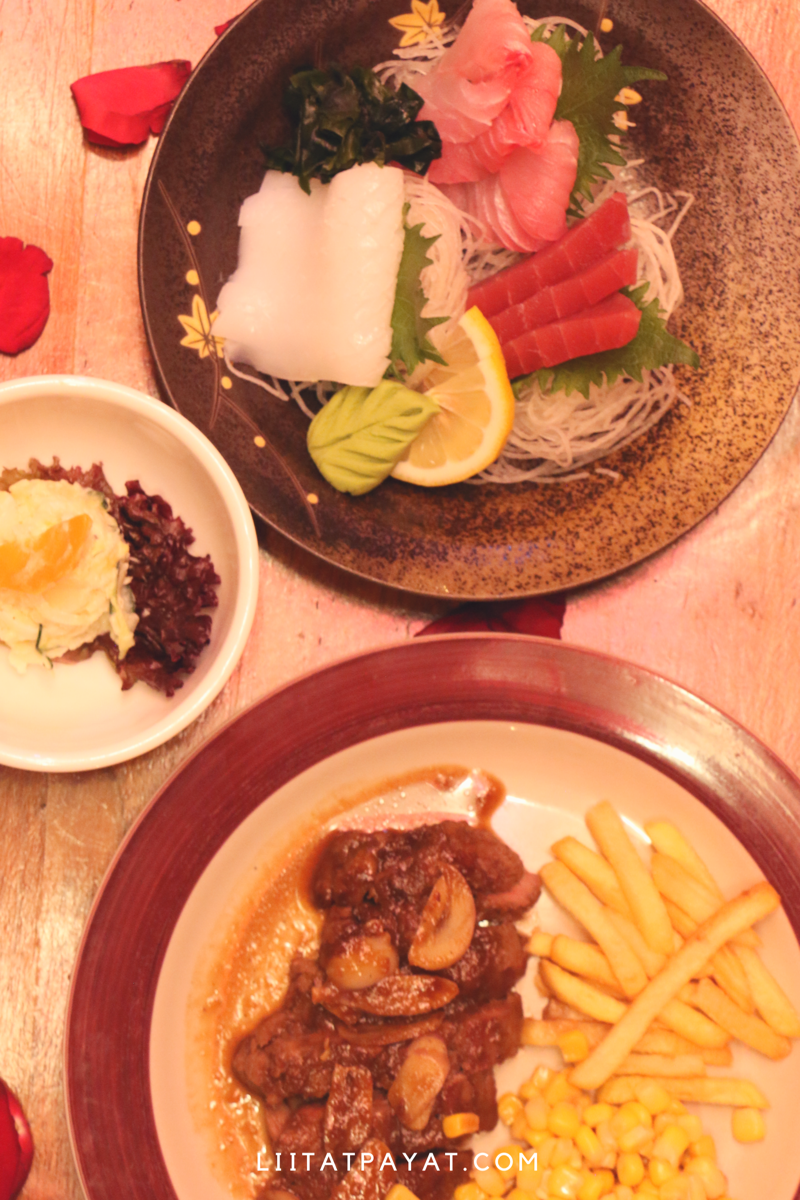 Guests can choose among the three sets of menus: EBI IN CHILI SAUCE & CHICKEN TEPPANYAKI with Kani Salad and Sautéed vegetables, seasoned with salt/soy sauce; BEEF TENDERLOIN STEAK & SASHIMI PLATTER with corn and potato salad; and SALMON SHIOYAKI/TERIYAKI & MAKI PLATTER with potato salad. Each set comes with a Heart Ice Cream and a choice of red wine, white wine or strawberry shochu.
BUDGET-FRIENDLY VALENTINE'S DATE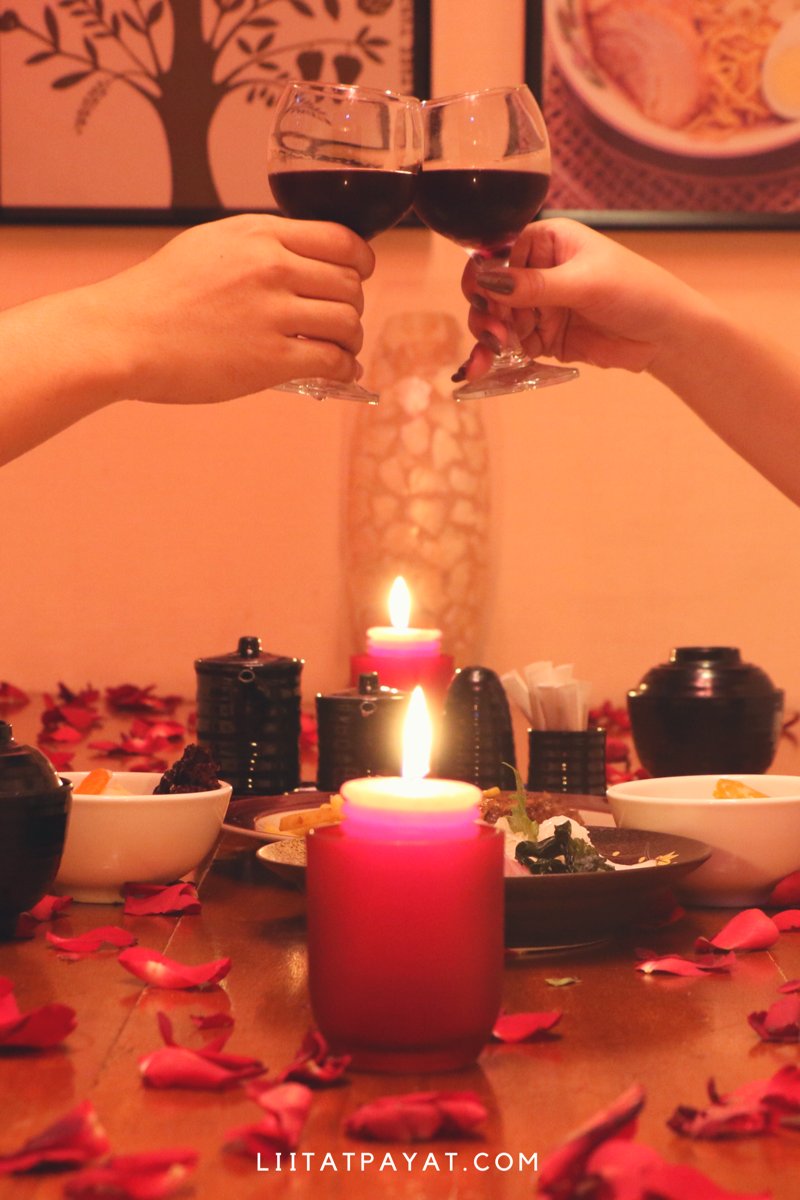 'HIS & HER' Valentine's Special Menu at Izakaya Kenta starts at Php 1,500.00* for Malate Branch and Php 1,295.00* for Banawe Branch. Menu will be available from Feberuary 10-15, 2018.
RECOMMENDATION: Make sure to reserve a Tatami Room with complete romantic setup! It's available at Php 2,000.00* only inclusive of the menu which you can occupy for two (2) hours.
*Price is exclusive of 10% service charge. Valentine Menu is discounted. Other promo and discount will no longer be honored.
---
For reservations or more information, please contact Izakaya Kenta Japanese Restaurant at (Malate) 5231874 or 09162187958 and (Banawe) 2148150 or send an email to [email protected].