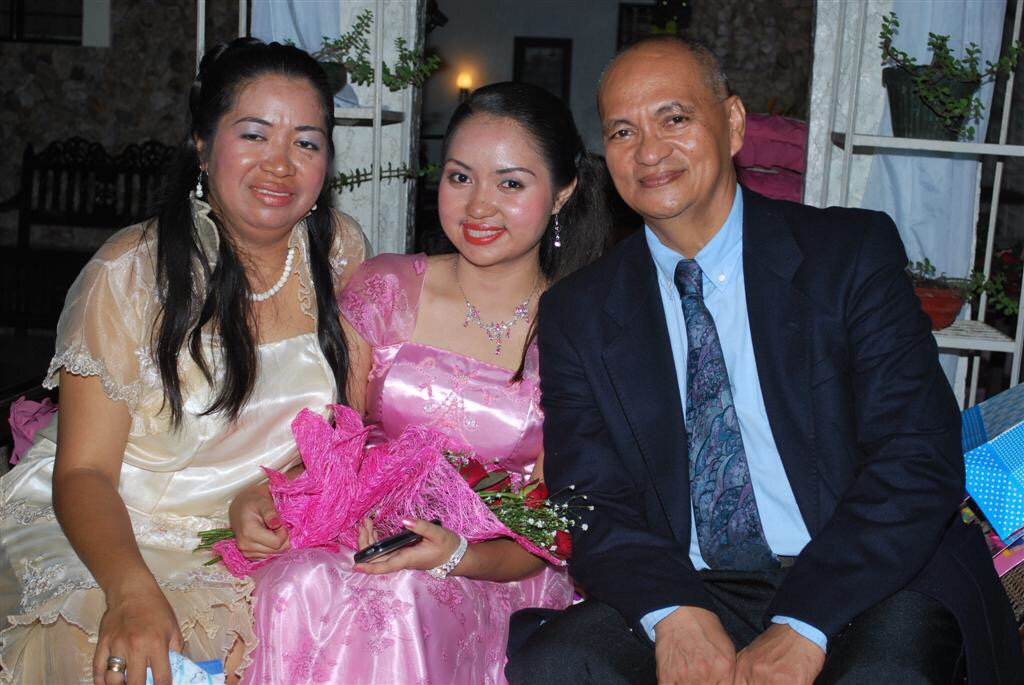 I wasn't prepared… but Daddy was.
Last month was the darkest chapter of my life. I had my heart broken several times in the past but nothing compares to the pain I'm feeling until now. Emotionally, I wasn't really prepared. When I heard the words "wala na ang Daddy mo," it broke my heart and shattered it into pieces.
Once the painful truth started sinking in, one of the things that came to my mind was the expenses.
Financially, I wasn't capable to provide for the expenses for the wake and interment. I may have savings but it won't be enough. As an only child, I won't have a sibling to ask help from and I know that my dad's relatives have their own expenses too. But my Mom never asked anything from me. She said I have nothing to worry because they have it covered already. My dad has a life insurance.
I knew that my parents had bought already a life plan in Eternal Gardens years ago but it was only during that time that I learned that they also got a life insurance.
Most of us cringe whenever we hear the word 'life insurance.' One reason might be because if you get one it's like you're preparing for your own death. Pero diba wala naman masama maging handa? My dad didn't get one to prepare for himself but he got one for us. It was his symbol of love for us.
His life insurance provided us financial assistance in all the expenses during the wake until interment. According to my mom the coverage they got for the funeral was Php 75,000 (metal casket, 3-day wake, funeral car). Hindi pa raw kasama yung pahukay dun. Don't forget meron pang miscellaneous expenses like coffee, food, offering, pa-misa at iba pa. Kaya nga sabi nila, hanggang mamatay ang tao puro gastos pa rin. For an only child like me, saan ako kukuha ng ganitong halaga diba? Pero sabi nga ni Mama, hindi kami pinahirapan ni Daddy.
And until now, the money from his life insurance continuously helps us with our everyday expenses. Hanggang sa huli, kami pa rin ang iniisip nya. 
Personally, somehow I have a good grasp of financial literacy. At the age of 26, I already have my own variable life insurance plus investments on mutual fund and UITF. Pero iba pa rin kapag ikaw mismo ang naka-experience kung anong nagagawa ng life insurance.
Writing this article is hard for me because the pain is still fresh but I'd like to share my personal experience with the hope of helping people change their perspective about life insurance – from fear of death to a symbol of love.
For parents who already have a life insurance, I salute you for your endless love for your family. For those who still don't have one or planning to get one, it's not yet too late. Life insurance doesn't have to be paid in 5-10 years. You can pay in a lump sum amount for a specific coverage. If you want, you can go for a variable life insurance. Unlike the traditional life insurance, the VUL has a investment option where you can grow your money and enjoy it while you're strong.
Tip: If you'll be getting Sunlife's regular pay VUL (the one where you pay annually), your family will receive both the fund value + death benefit. Kasi if single pay VUL, fund value or guaranteed death benefit, whichever is higher amount yun yung matatanggap nila.
For children like me, don't fret if your parent/s get a life insurance. Don't think that they are preparing to leave you. They just want you to be able to live your life to the fullest when something unfortunate happens – that's how much they love you.
Masakit pa rin hanggang ngayon pero I'm trying to be strong for my Dad and for my Mom. Mula sa iniwan ni Daddy, I know he wants us to carry on and have a brighter life with his forever love and guidance.